Once you have logged in JGID with your Admin user credentials, you may choose or have to change a user's password.
1. To do so go to the Settings drop-down menu at the top, right corner of the JGID dashboars, pull the menu and click on Users.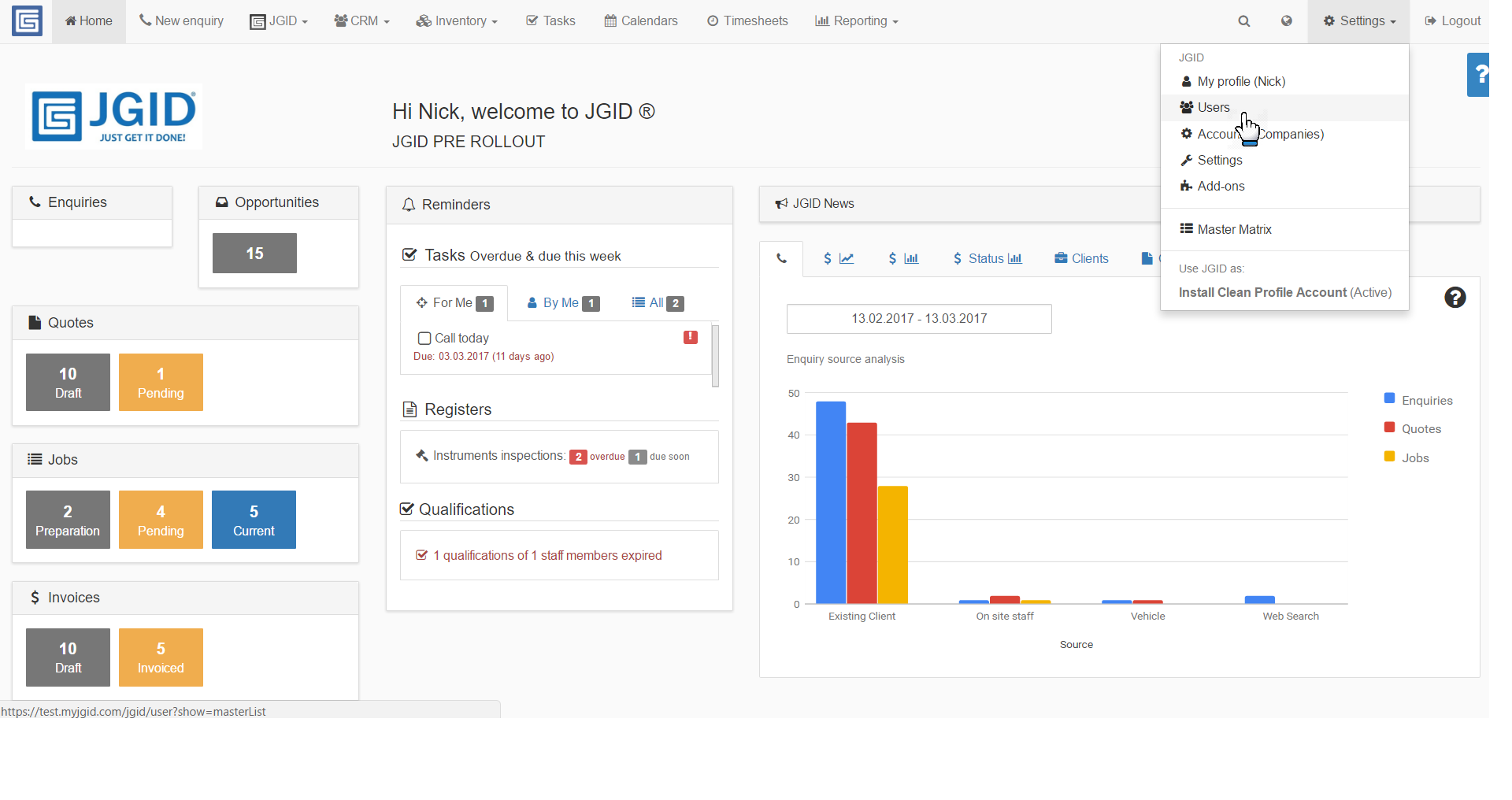 2. Select the user you want to edit from the list and click on it. Once the edit menu pops out, locate the JGID password field n and click on the edit pen

 on the right side.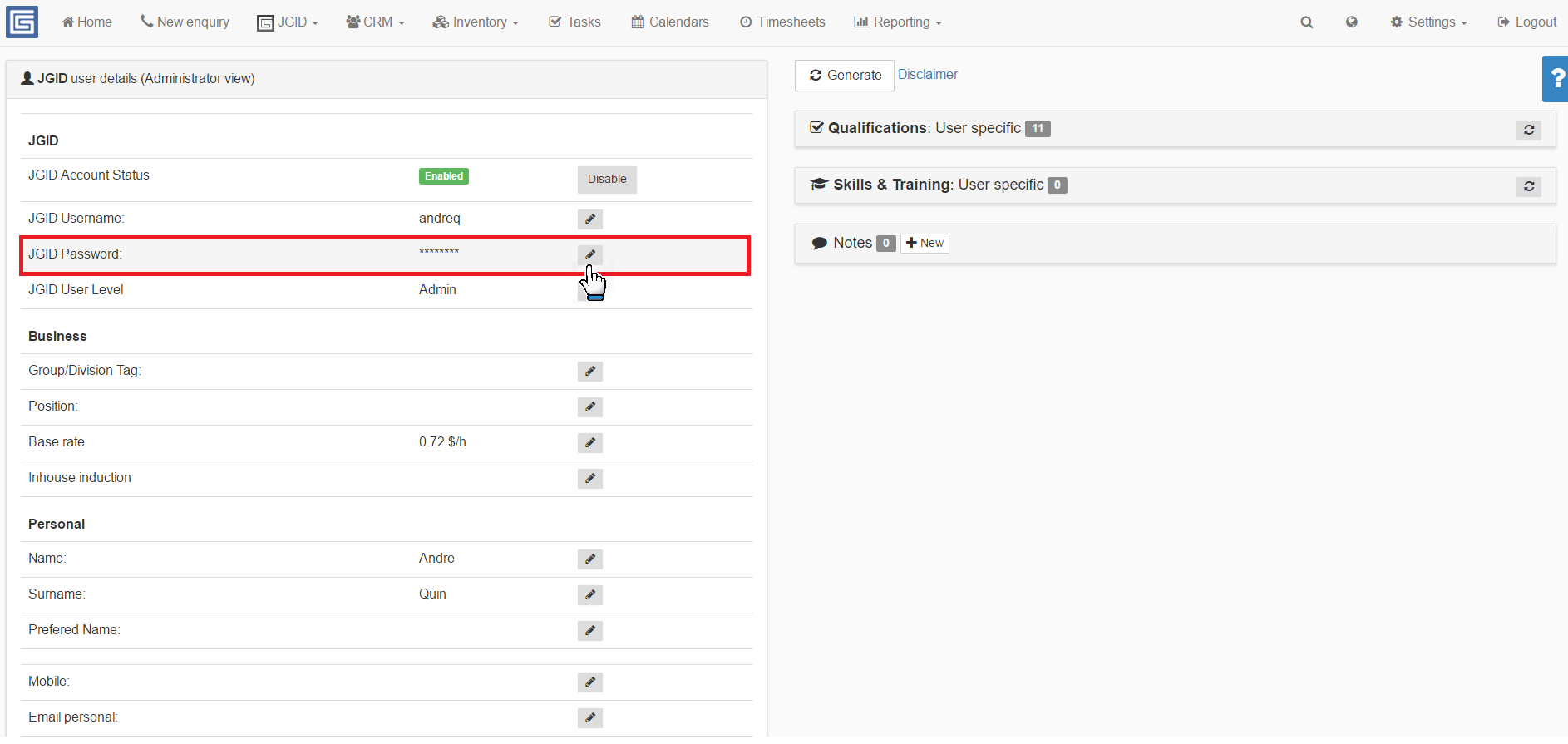 3. Enter the new password, verify its accuracy into the second field and confirm the change by pressing Save.