Placing an order in JGID would require two prerequisites:
Number 1 – having the items you would like to order added to your Quote
and
Number 2 – having entered the contact details of the Supplier you are about to place the order with!
Adding a Supplier is as easy and straight forward as adding a new Client, Contact or Location.
Simply navigate to the CRM section, select Suppliers and once the supplier's list is populated on the screen – click on the green "ADD" button

Proceed with adding the relevant business details for the respective entry and once ready click the Save button at the bottom left corner of the screen!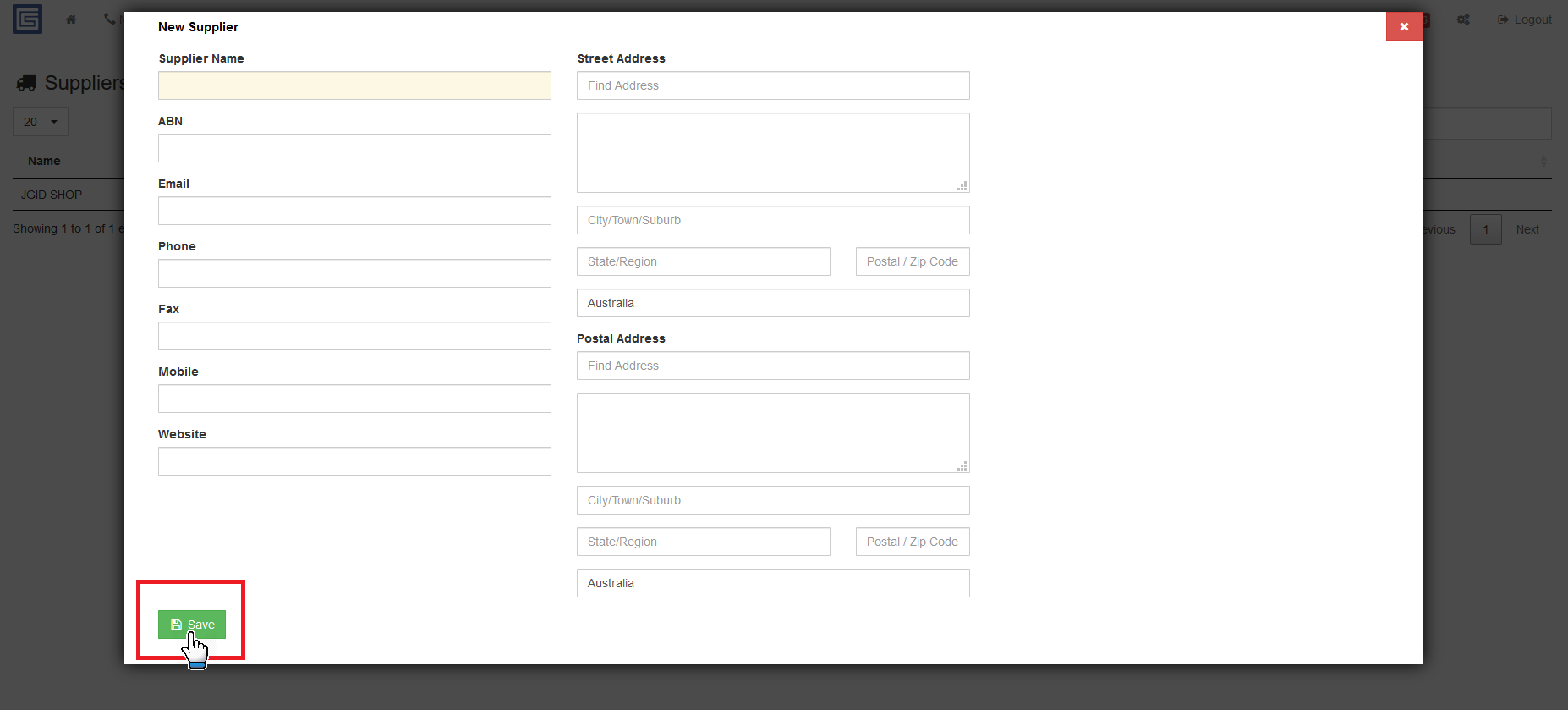 To subsequently edit any Supplier's details, navigate to CRM – Suppliers, pick the entry that needs to be customised and add or change the details by clicking the edit pen icon next to each detail section!

Video Tutorial: