There are two methods for connecting your company's Dropbox to JGID
Method 1
Method 2
1. To connect your JGID account with your company Dropbox account first click on Settings in the top right part of the dashboard and choose Add-Ons from the drop-down menu.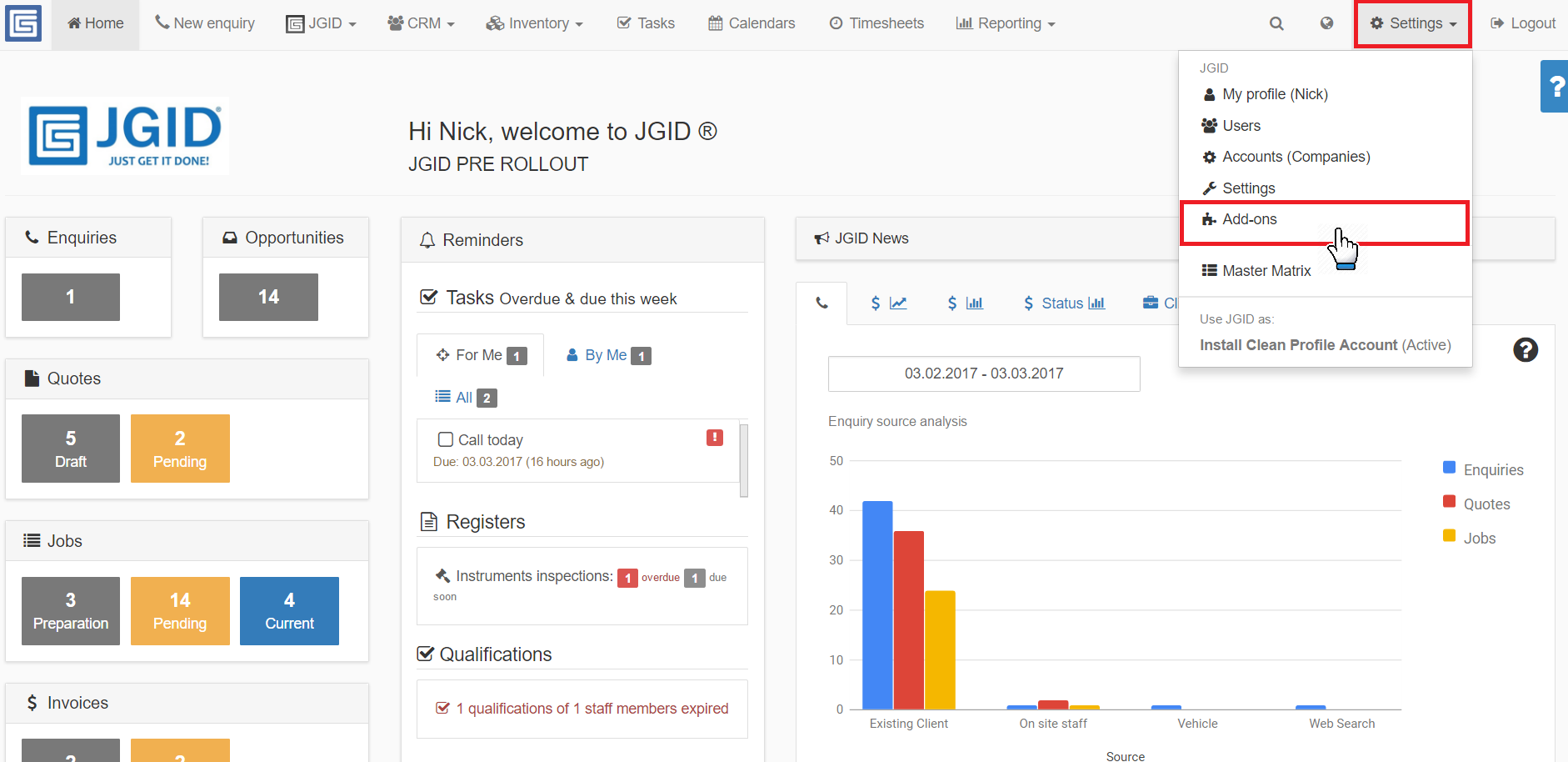 2. Go to the Add-Ons administration panel and under the Dropbox icon, click on the Connect button. The link will take you to your Dropbox log-in page at https://www.dropbox.com/login
If you are already connected to Dropbox, JGID will automatically create the three default account folders into your Dropbox account – JGID, JGID Jobs and JGID Invoices.
3. Once connected to Dropbox, in order to use one account for all users in your company, thus further facilitating and optimizing the configuration and syncing of the dataflow throughout your JGID account, go to Settings and select Single Account (All transaction over my account). This provides you with access to all data uploaded from your employees, without giving them access to your folders in Dropbox, except for those you have specifically shared and authorized access to!
Once you have made your selection, press Save to confirm the changes!