In order to connect your JGID account to an existing or newly created XERO account, first of all you will need to be logged in the two accounts simultaneously. For that purpose have one tab of your Internet browser loaded with your JGID account signed in and another one with your XERO account logged in.

1. On your JGID dashboard, go to the Settings menu button on the upper right corner of the screen, click on it and select from the drop-down list "Add-Ons":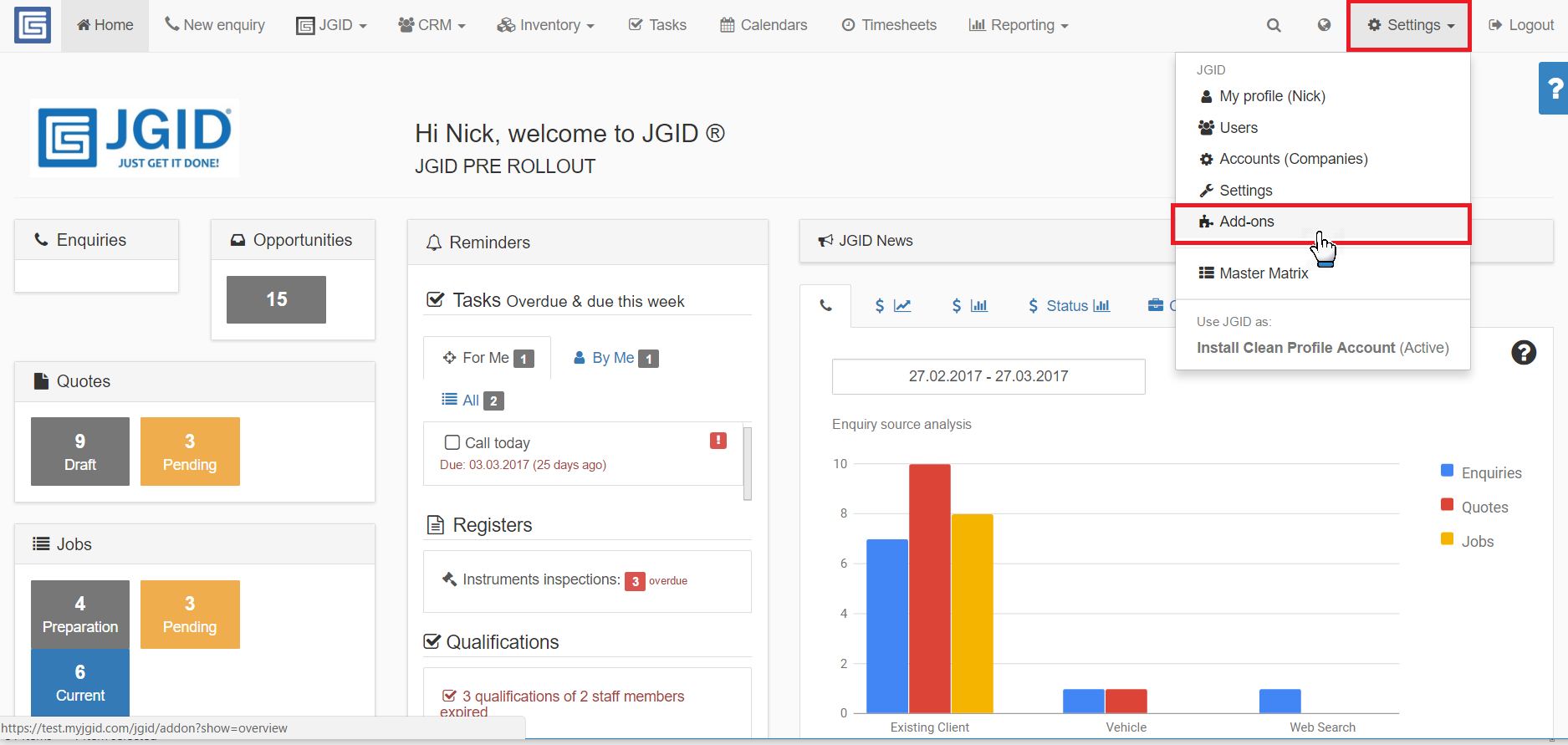 2. From the newly opened window, click on the XERO API connect button.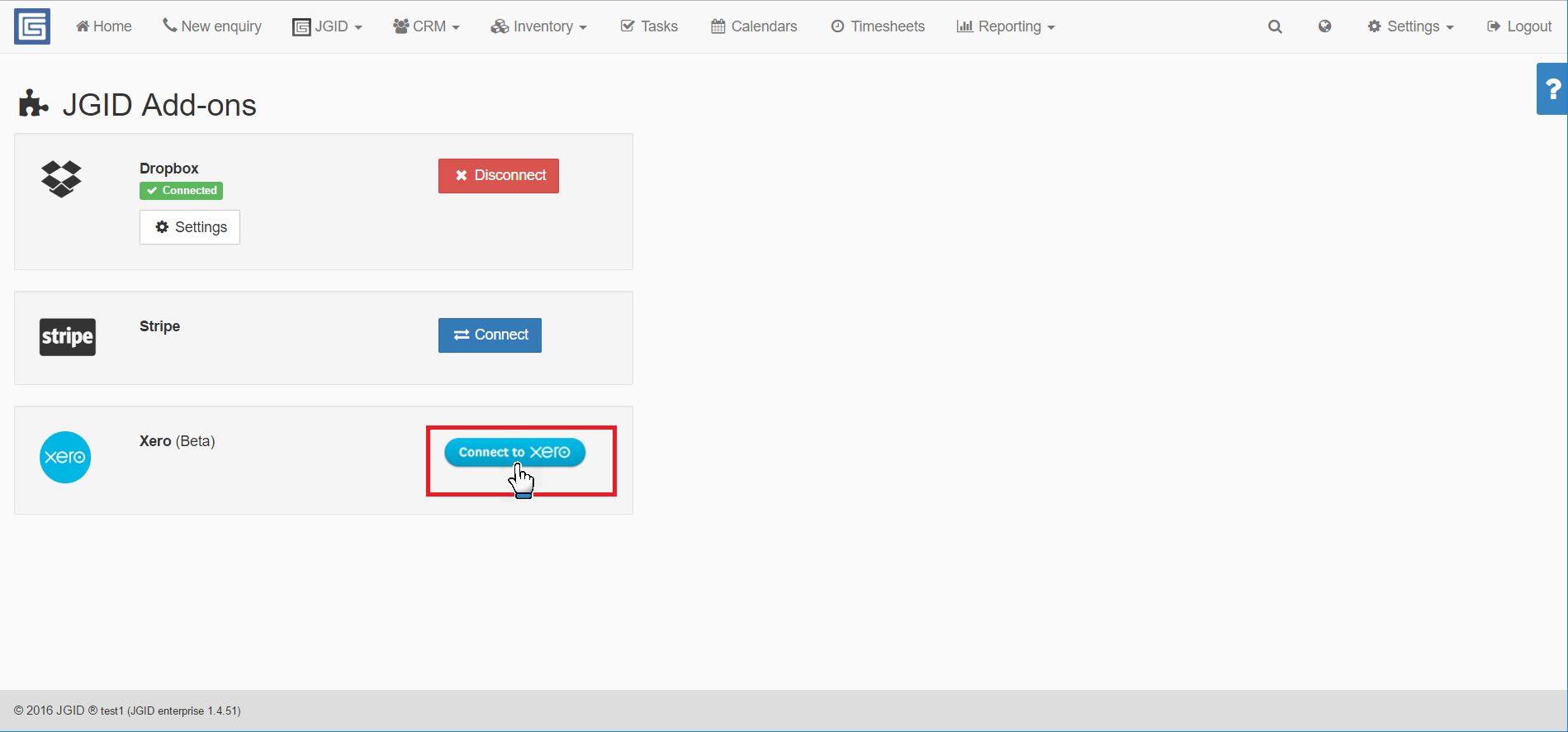 3. You will now be automatically taken to your XERO account, asking you to confirm the integration between the two platforms. Confirm the action, by clicking on the "Allow Access" button.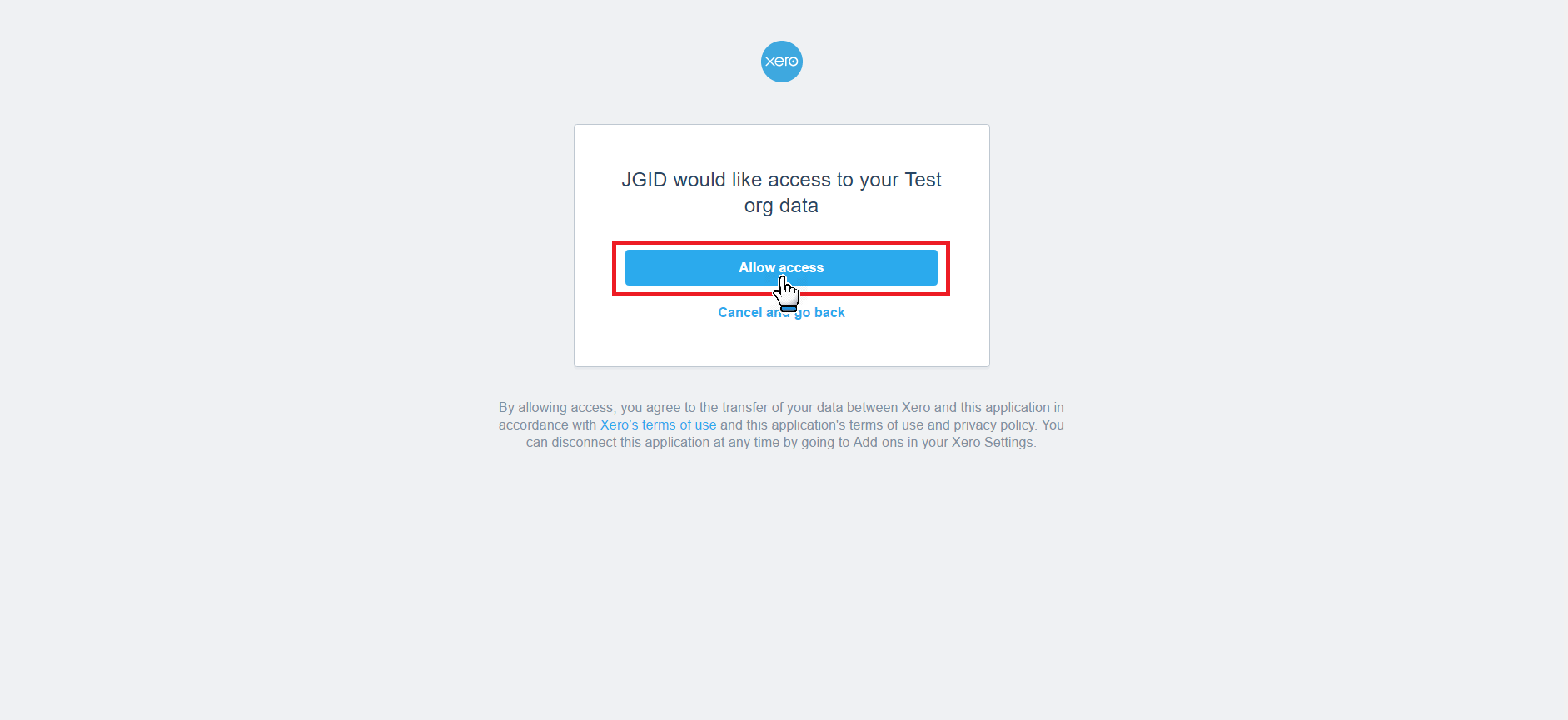 4. You are this time, automatically, transferred back to your JGID account, which will then start the process of importing your XERO account and tax codes. Once the process is complete you will have a notification message, displayed on the screen, confirming the successful integration between JGID and XERO. Click on the OK button to go back to the Add-Ons menu for the final configuration of your XERO integration procedure.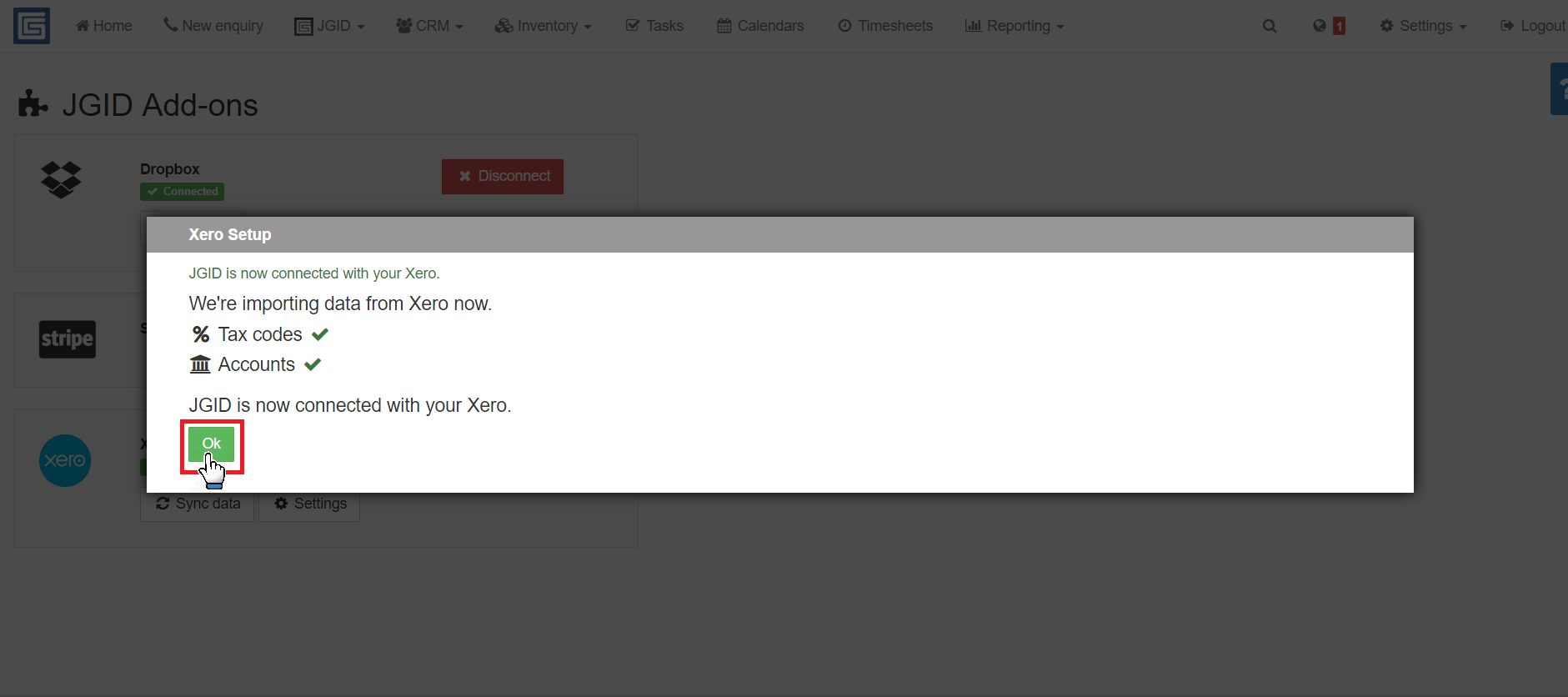 5. The next step is to configure the default action, applied to all invoices issued in JGID and pushed into XERO. To access either one of two options, click on the Settings button: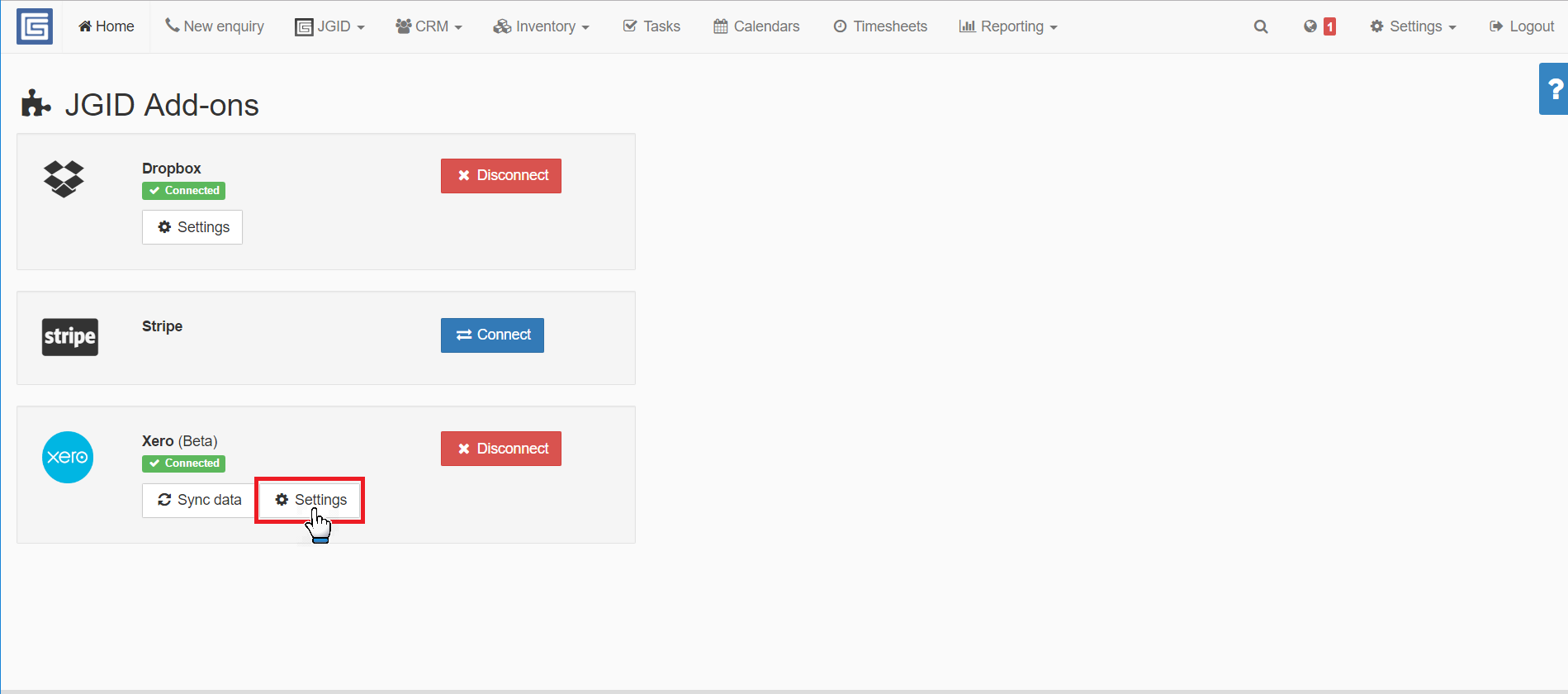 From the newly opened window, deploy the drop-down menu and pick one of the options: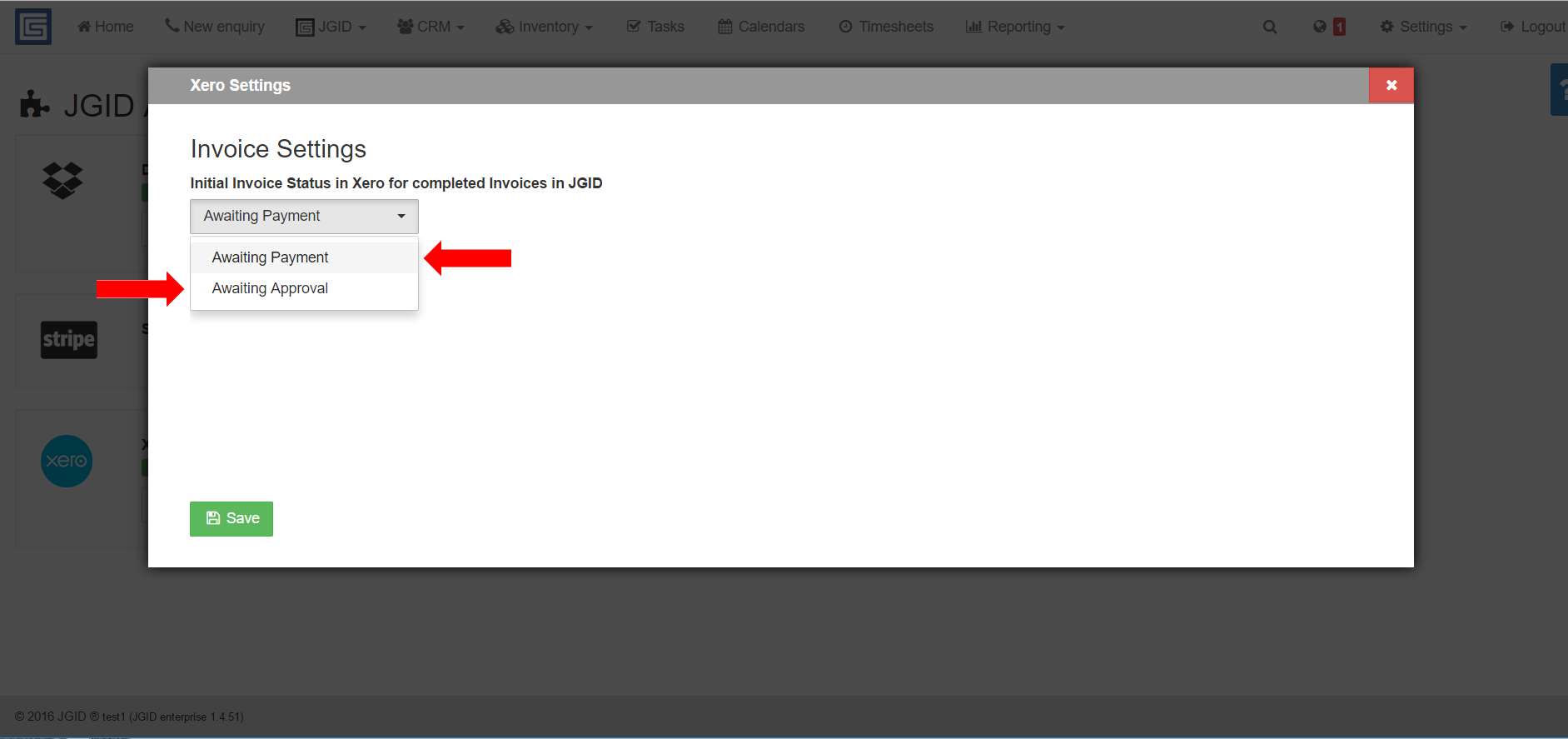 Option 1: "Awaiting payment" – Your JGID invoices will be transferred directly to the awaiting payment invoice pool into XERO, or
Option 2: "Awaiting approval" – Your JGID invoices will be transferred to the awaiting approval list into XERO, thus providing an extra step of verification before pushing them into the list of invoices with payment pending.
Video tutorial: Connecting JGID with XERO and syncing invoices between the two platforms.